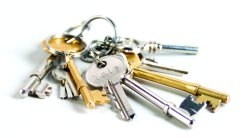 We perform a Property check weekly inside & out. That way we quickly identify any problem areas such as leaks or broken windows etc.
The visit not only nips any problems in the bud but is fundamental in making sure that the property does not become a target for unwelcome visitors.
We inspect all doors, windows & alarm (if present). Flush all toilets, run taps, showers to clean any stagnant water, leaving fresh water in the pipes. Switch on/off air con/heating, boiler, appliances, also switching on lights for night arrival. Regular check of all appliances, air con/heating & bulbs. Check property for damp & mould. Check property for infestation & vermin. Allow property to have a good airing. Ensure the property is secured on completion of inspection. Any problems that may arise will be acted on only upon the owner's instructions.